Clara's Journery
Meet Clara Chammas, Psychologist & Holistic Health Coach
Graduating with degrees in Psychology and Education in London, Clara became one of the youngest professors at the Faculty of Sports Sciences at Antonine University. After spending so much time with athletes and health professionals, Chammas realized that improving her client's physical health was paramount to improving their mental health. She asked questions that a typical psychologist would not consider, questioning her patient's eating habits, sleeping patterns, how they managed stress or even their morning routine.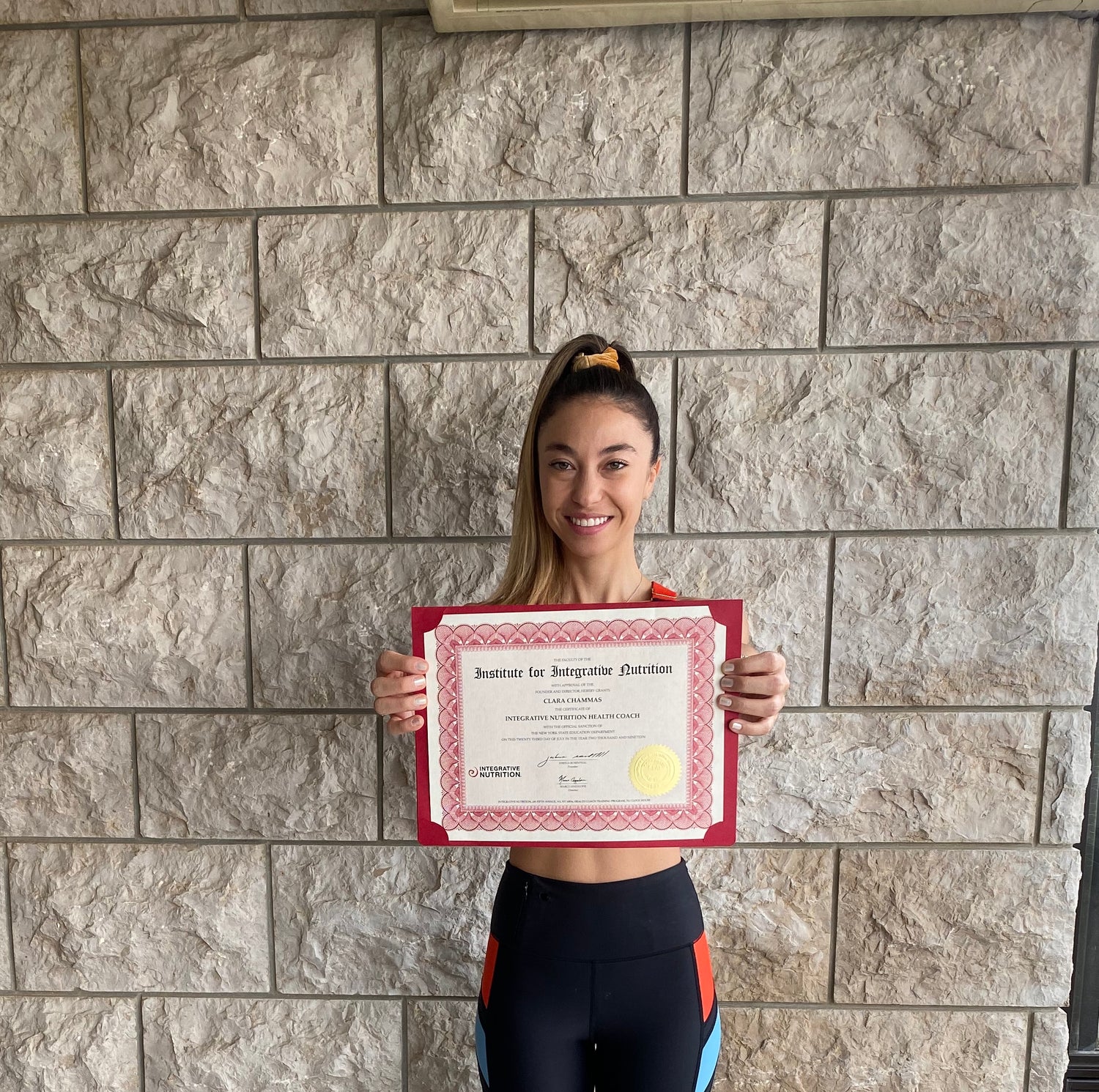 Upon helping her clients establish a healthier lifestyle, she remarked drastic improvements in her patient's mental health. At this instant, Clara began her research and discovered IIN, the Institute for Integrative Nutrition - the world's largest school of nutrition and well-being. After enrolling in their rigorous program, Chammas learned how to nourish, heal and transform her clients' lives through a holistic approach to wellness.

Hello Healthy brings together the perfect mix of wellness and health experts. Whether you're looking to meet Face Yoga Specialists, Pregnancy Coaches, Pediatric Nutritionists, and more experts in the field, Clara has created the perfect wellness hub designed for you to lead the health-filled life you deserve.

Start your journey with Hello Healthy now.